HARD ANODIZING OR HARDCOAT ANODIZING PER MIL-F-8625 TYPE III CL 1 & 2
Hardcoat Anodizing and Teflon® impregnation per MIL-63576, which has been superseded by MIL-F-8625. It is the electrochemical process for producing an extremely hard, dense and wear resistant oxide of aluminum which approaches the hardness of tool steel and corrosion resistance of Stainless Steel. This Process enhances the application of Aluminum by modifying its basic properties such as dielectric strength, lubricity and color. The coating forms equally on and into the surface of the material. When dimensional requirements are critical, adjustments have to be made during the machining process to accommodate for this growth. We work closely with customers helping in the design process of the parts.
We encourage our customers to involve our staff to determine the proper selection of alloy, surface finish and coating thickness. The dense coating can be sealed and dyed to any required color. Also it forms an insulator for electric current. In some applications where electrical paths are needed or where dimensional tolerances prevent a buildup on the component, we provide Selective Hardcoating by use of masking or painting to cover the critical areas. After the process is performed, the masking is then carefully removed.
Over the past 25 years, our staff has mastered this critical process. Some applications require increased lubrication or reduction of friction on sliding surfaces. This is provided by application of Teflon® on the coating. We can also provide dry film lubricants on the coating resulting in extremely low coefficient of friction.
Erie Protective Coatings utilizes DC + AC current which prevents "burning" and allows use of higher copper content in aluminum alloys. In addition, this process requires less electrical current through the bath and consequently generates less heat. This special process allows for the deposit of thicker coatings and more uniform colors.
For the few decades, we have been servicing the following industry;
Aircraft (for couplings used in night flying)

Fire Fighting equipment (Valves used for fire fighting)

Breathing equipment (Couplings used in Mine Safety)

Compressor Manufacturing (Hardcoating of Pistons)

Valve manufacturing (sliding pistons in Valve bodies)

Automatic Machine Manufacturers (fixtures, jaws, dial Plates)

Die/mold Industry (Hardened Aluminum Dies)

Marine (Various Hardened components exposed to the elements)

Re-building (Salvaging worn out Expensive components)

Space (hardening of various components used in rockets for space)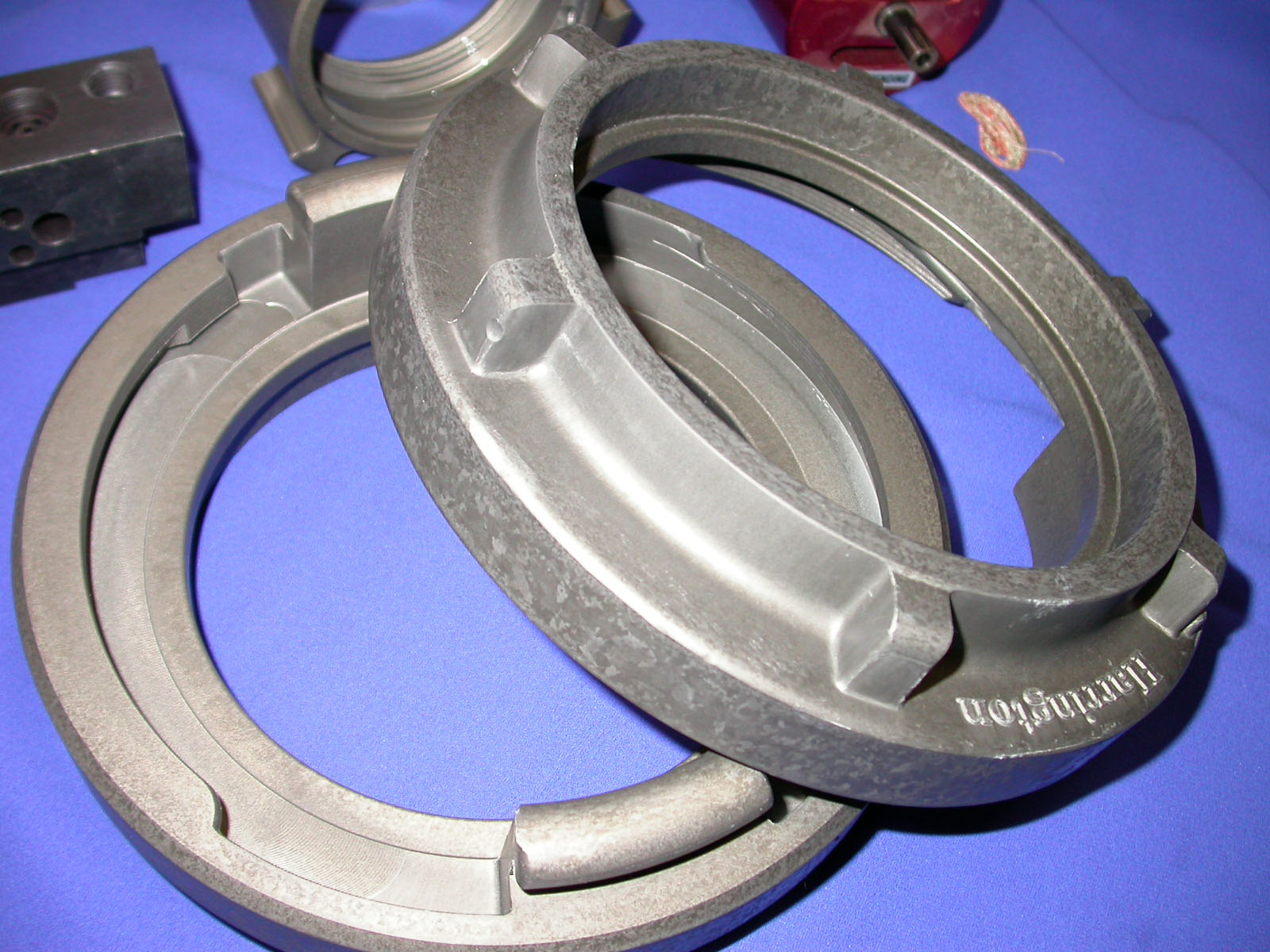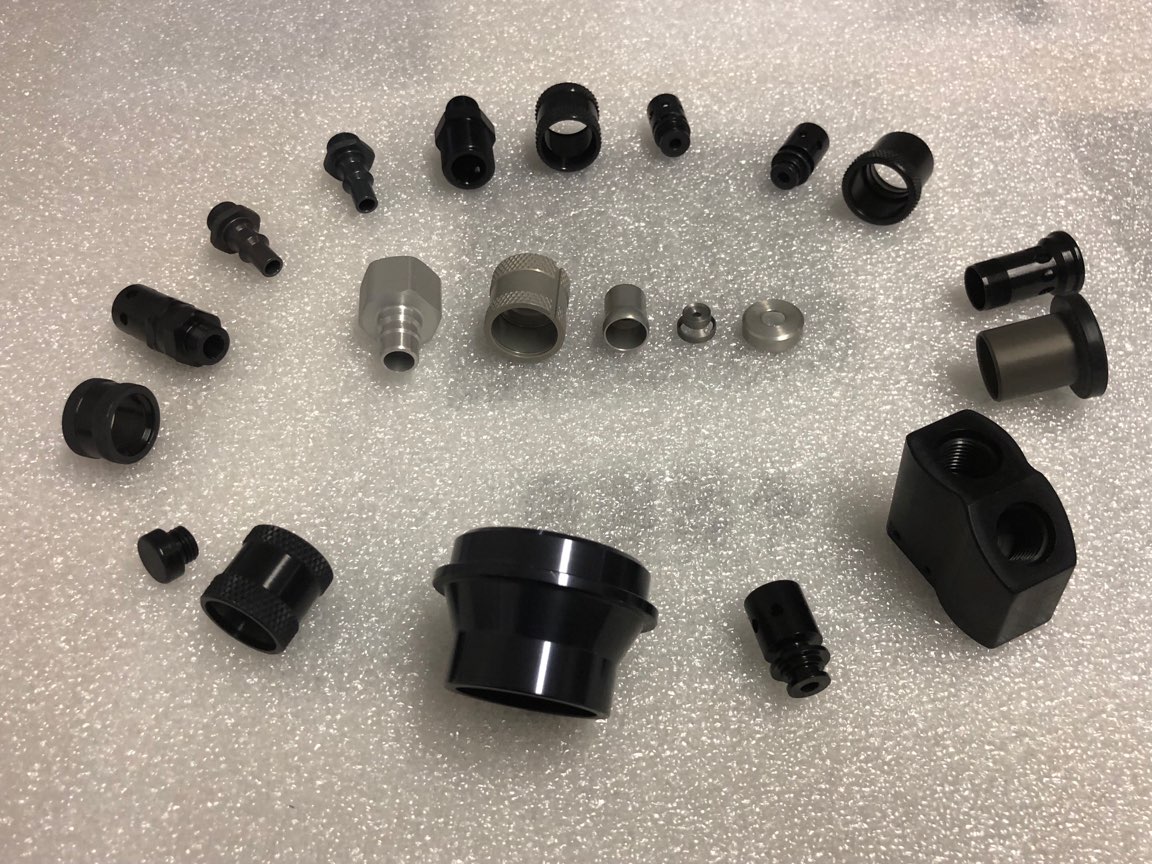 Examples of Erie Protective Coated Parts.